With wedding season finally here, I wanted to share a peek at my wedding albums. Spoiler alert: I'm in love with these albums, and I totally geek out whenever I share my sample album with clients. The cover and pages are thick and sturdy. Photos can be printed in a panorama across the gutter, and not a single detail (i.e. someone's head) is lost in the gap. I'm all about personalizing albums, as these are yours. Yours to look at over and over again, yours to showcase and share your wedding day story with friends and family. They are heirloom products, built to be handed down to future generations. I work closely with couples to add their favorite photos and any text they'd like. The end result is just stunning.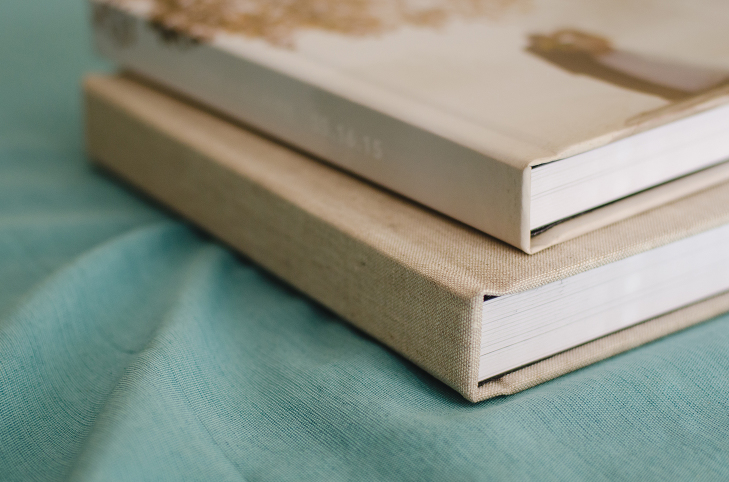 PINIMAGE

PINIMAGE
Each page is as thick as a penny, and the album itself is 10″x10″.The album included in my wedding collections has 30 pages, but Emily and Tyler (the one on the left) added an additional 10 pages so that they could include more of their favorite photographs. The albums pictured here have two different covers: the cloth cover with personalized embossing and a full color print. I also offer a faux leather cover.
My goal is to keep the layout as classic and simple as possible. I want the photographs to be seen, not lost in some chaotic collage.
Want to check out an album in person? Send me a message, and let's talk about your wedding day!
– Abi S