On her birthday, Nick surprised Amanda with a little book that he wrote and illustrated himself. It was their story, complete with with a little cartoon Nick and Amanda. And their story has only just begun: Nick has since updated the book a few times, including the day in a cave on Mackinac Island when he proposed. 
What better place for an engagement session of this comic-book loving couple than their favorite Grand Rapids comic book store, Vault of Midnight. We began there, as they flipped through a few of their favorite books, bringing forth a flood of shared memories. We then continued out to downtown Grand Rapids and Ah-Nab-Awen Park.  
They are a fun-loving, down-to-earth couple. I am so delighted that they have found each other to do life together, and that I have this opportunity to photograph this chapter of their story (now, and their wedding next May!).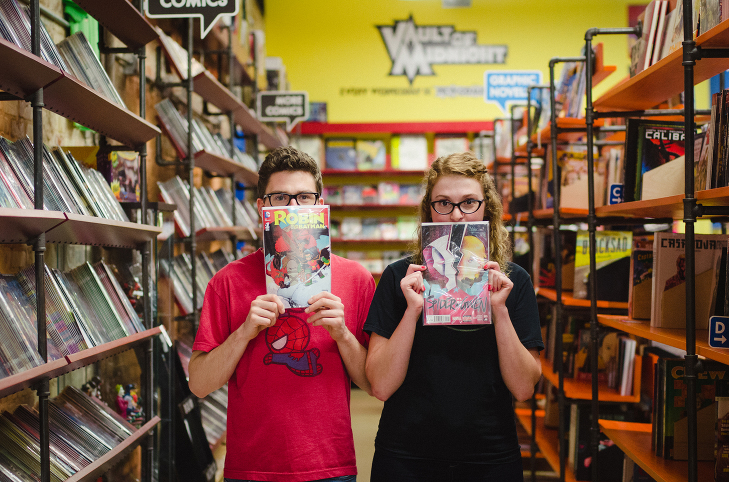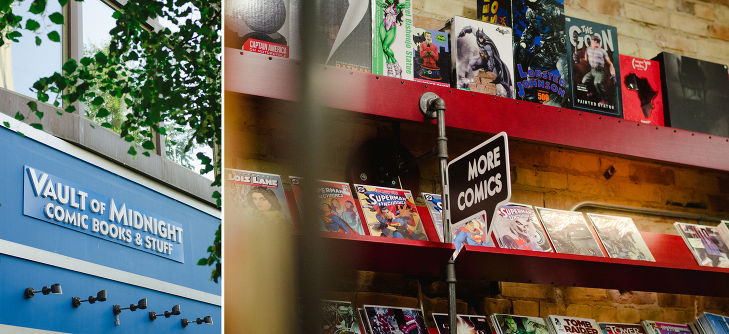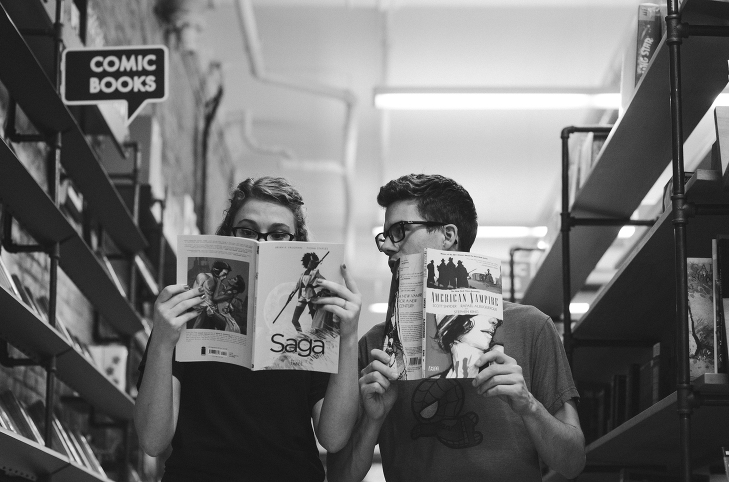 "Even before I knew his name, he amused me and made me laugh. I love Nick for
the way he makes me laugh about everything, on a daily basis."
– Amanda